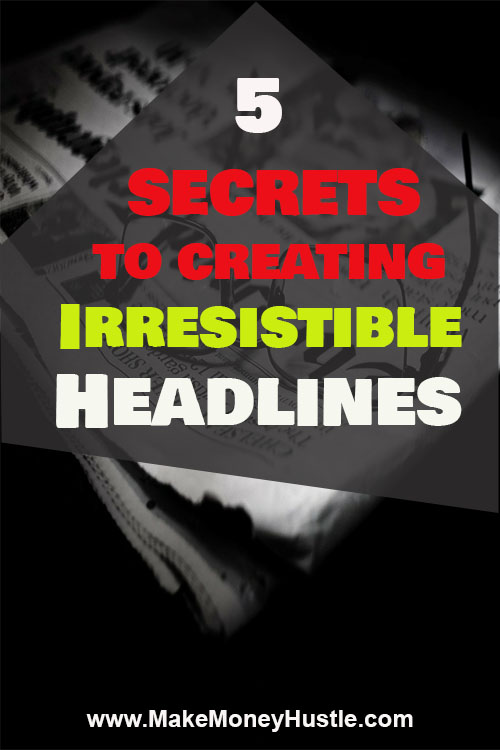 Here are 5 ways of how to create irresistible headlines…
1. Establish the Hook
Create the headline with a hook to prove its value. What is the one major pain point you are trying to solve with your article?
Would YOU click on your article to read it? Most often we often write articles that we wouldn't even click on ourselves!
Peoples' attention span on your site is between 5 to 7 seconds. Your headline needs to be "sticky" meaning that it makes the reader stop in their tracks. Make the reader feel like they are missing out if they don't click on your article to read!
Upworthy is great at creating "sticky" headlines. While the topics below may not be incredibly intriguing, their headline writing ability makes you want to click and read!
2. Find Out What's Already Working
Stumped on what to write about? Find the headlines and articles that are already working for your competitors, then write something BETTER! You can use BuzzSumo to do this super-secret spy work!
3. Number in your Headline
Many people are using this strategy as it is incredibly effective. Number posts are eye-catching! People want articles that are easy and quick to read. A number in your headline makes the content seem more easily digestible.
Do you know that Buzz Feed use this strategy effectively.
4. Make a Personal Connection
Anonymity is the cornerstone of the Internet, but personalization is crucial for attracting readers and getting their attention. Create a connection by directly addressing them:
– Use the words Your and You're. They are proven to help your headlines succeed.
– Mention Locations (Cities, States, Countries).
– Mention a recent, well-known event
– Check what's trending on Twitter
5. Use One of These Three Word Phrases
BuzzFeed recently put out an incredible article on Creating Viral Headlines. I loved the final image they shared, which is a list of their most popular 3 Word Phrases used in headlines. What an awesome tool!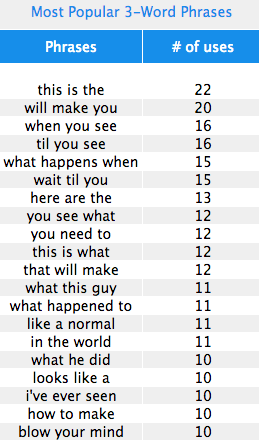 What headlines have gotten the most attention from your blog or opt-in offer? The bottom line is that your headlines are the difference between success and failure.