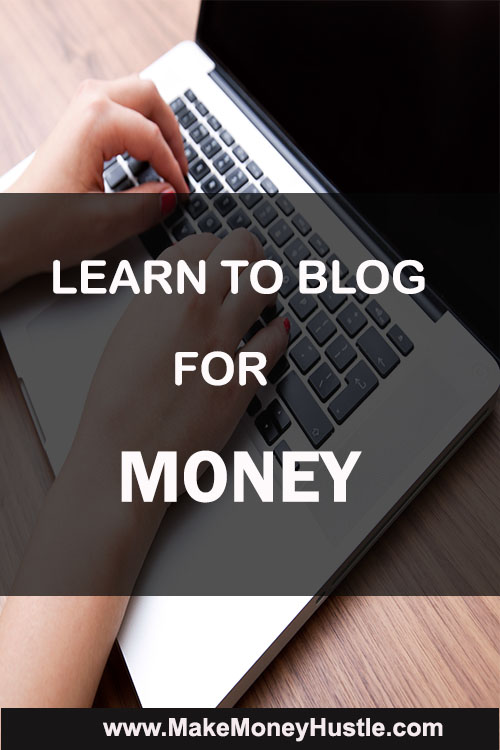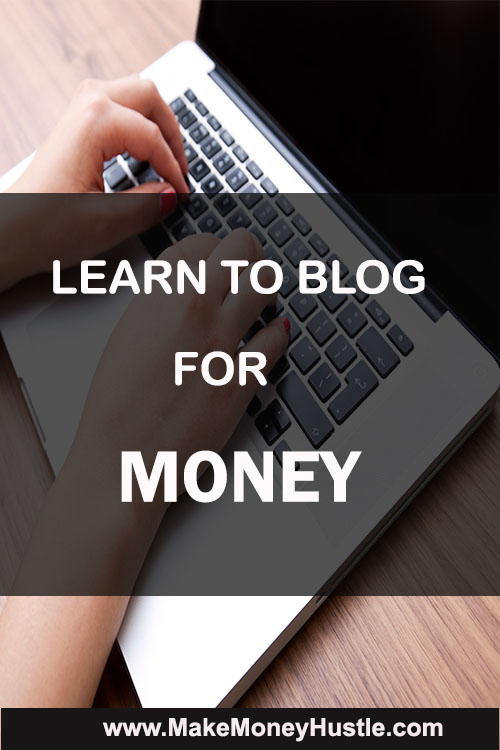 Are you interested to start your own blog? If you answered 'yes' then keep on reading.
You can make money from your blog. If you are interested, I can share my experience with you. I have created a full time income from blogging. So read on if you want to find out more.
Way back when I had my first blog, I had no idea that you could make money from blogging. I was using my blog to keep my family and friends updated on my adventure.
Later on, I deleted that blog and was focusing on some other ways to make money. I later discovered some information written by many successful bloggers that you can really make money from blogging. As I had always loved writing and looking for a way to make money from home, blogging sounded like a perfect fit for me.
So I make a decision to learn about blogging to make money.
Currently my blog has become a great income earner.In fact I make more money then those working on a fulltime job. I also have the freedom to work from home whenever, and from wherever, I like.
Blogging really is the perfect business as far as I am concerned. This is great for anyone who desire to have time and financial freedom. If you like travelling and want to escape the rat race, then this is for you.
If you're reading this, you probably are looking for something to earn part time or full time income. If this is you, welcome and let's start making money online by blogging.
I will show you the exact tools, courses, ebooks, etc, that I have used in my blogging business. These are valuable resources that helped me to succeed. I also believe that they will greatly assist you in your blogging adventure.
I would like to say that you are exceptional because you are willing to take the time to learn. It means that you are treating blogging as a serious business, and this is the attitude you need to succeed. You can treat blogging as a fun thing but you'll not make any money out of it. So if you want to make money, you need to treat blogging as a business.
Okay so let's get started. I'll share with you the exact tools I used to run my blog.
How to Learn to Blog For Money
1) Get a Self-Hosted Blog
The first thing you need is a self-hosted blog. You need to get your own domain name and a hosting package. This means that instead of you blog name being www.myblog.wordpress.com, it'll be www.myblog.com .
It looks very professional and you have full control of the blog as you own it completely.
It is inexpensive to have your own domain name and hosting. You can find out more here:
https://viralquiz.xyz/internethack
2) Get a Professional Looking Theme
The look of your blog is important. So you need to have a professional looking theme.
If you truly want to compete, then you need an easy to navigate, customized, stylish, SEO friendly blog. Studiopress offers all of those things. Head on over the Studiopress website here and browse their selection.
If you want to compete with other blogs, you need as easy to navigate, customized, stylish, SEO friendly blog. There are of course free themes you could use, but I recommend that you go for a paid one.
The one I am using and would recommend is the Flatsome theme from Evanto.
You can check it out here:
https://themeforest.net/search/flatsome
Another great resource is Optimizepress
https:/optimizepress.com
One of the first mistakes I made when I started blogging was writing blog posts the same way I wrote college essays. i.e. Long paragraphs, correct grammar, etc.
Report this ad
Writing for blogging is simple. You do not need to have perfect grammer. All you need to do is share it like talking to a friend. Write in a friendly way and be the real you.
3) Write About Things People Are Searching For
This is an important point to consider if you want many people to search and read your blog.
You-need-to-write-about-things-people-are-searching-for.
You can have the most well-researched and entertaining blog post, but if no one is searching for it, no one will read your post.
You use a keyword research tool to find out what people are searching for.
I've tested with various keyword research tools, but I think Jaaxy is one of the best. It is easy to use and you can use it to target long-tail keywords.
Long-tail keywords are phrases like "DIY tutorial on how to make a lampshade" as opposed to "DIY Lampshade." It's highly unlikely that, as a new blogger, you're going to rank on the first page of Google for a term like "DIY Lampshade." There's too much competition out there.
So if you target long-tail keywords, you're more likely to please the Google search engine and have the potential to land on the first page of google.
Jaaxy will provide you with important information like how many people are searching for a particular term, how many pageviews you can expect if you rank on the first page of Google, how many other websites are competing for the same term, etc. They'll also give you a ranking of how likely it is for you to reach the front page.
So remember that you need to write about things people are searching for.
You can try Jaaxy for free.
https://www.jaaxy.com/
4) Master Pinterest
I'm sure you are familiar with Pinterest. You most probably use it often to find recipes, craft tutorials, birthday party ideas, etc.
The truth is that Pinterest has the potential to drive massive traffic to your blog. If you are not familiar, you can check out on Youtube. There are plently of free videos there. There are many Pinterest courses out there that you can purchase. Make a search on Google and also check the reviews by others.
5) Transform Your Traffic
As the the saying goes "Don't put all of your eggs in one basket"? This is also true for blogging.
So do not focus just on Pinterest to get traffic. Use Jaaxy to do your research and apply to other traffic generating strategies like Facebook, LinkedIn, etc.
6) Learn About How Affiliate Marketing Works
One of the best ways to make money blogging using affiliate marketing. It has been around for years. How it works is that you link to a product or service you love and recommend.
When someone clicks on your affiliate link and buys the product or service, you'll get a commission on the sale. So all you do is recommend other peoples' products and services. You do not need your own product!
Affiliate marketing looks easy but there are more things that you need to learn. It is not just slapping a link on your blog and waiting for the money to roll in!
There are bloggers who make over a million dollars from their blog. Many of them merely use Affiliate marketing.
I strongly believe that the number one best way to monetize your site through affiliate marketing is by using Amazon.
I am sure you know that many people shops at Amazon. Amazon has millions of products for sale. What it means is that you will have plenty of choices of products to promote.
And just wait for the holiday season – it's an Amazon affiliate's dream! (If you know how to use it properly.) If you don't – click here to find out more about my eBook – Cracking the Code on the Amazon Associate's Program.
The holiday season is the best time to promote on Amazon as people are busy looking for things to purchase.
For digital products here are 2 popular sites you can check out…
Clickbank
https://clickbank.com
JVZoo
https://jvzoo.com
7) Start Building your Email List
Building a list is crucial to making money online and it is a long term strategy.
I will say that building an email list is not for everyone, and you can surely make money blogging without building a list.
However, I recommend that you start building your own list right now. Your lsit are the people who love what you write and want to haer form you. Your email list is yours and no one can take it away from you. Unlike social media traffic which can go away with an algorithm change
Go here and download my FREE ebook on this topic:
https://viralquiz.xyz/internethack
8) Create Your Own Products
Lastly. if you want to make more money blogging, you need to consider having your own products to sell. It can be physical product or digital products. Digital products are cheaper to create and easier to deliver, via downloads. Examples are ebooks, software including wordpress plugins and themes, videos and audios.
This means that you need not deal with inventory, postages, etc. Once you've created the product and launched it, you can set the whole process on auto-pilot.
I am using a program called Sendowl to sell my eBook, and I love it. It costs around $15/month and Sendowl handles everything for me. From collecting payment to automatically delivering the product, to keeping track of all of my affiliate payouts that I have to make each month.
Instead of trying to mess with taking payments yourself, emailing out digital products, etc., I strongly recommend using Sendowl to handle the whole process for you. Of course there are other program out there like Clickbank and JVZoo like I mentioned above.
Wrapping Things Up
I hope this post has provided you with some information on learning to make money blogging. It can surely be done, however like any business, you're not going to become an instant millionaire.
The truth is that, I don't know many other businesses where you can start with a relatively minimal amount of money and be turning a substantial profit within a year.
So go on and blog! And let me know how you're going on your blogging journey.