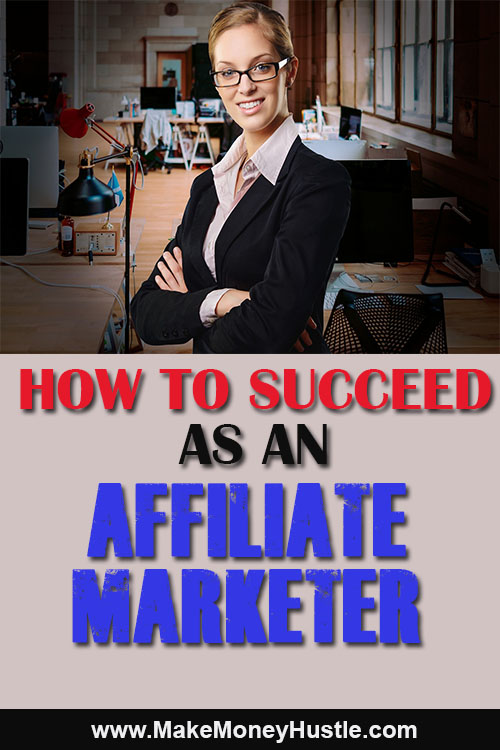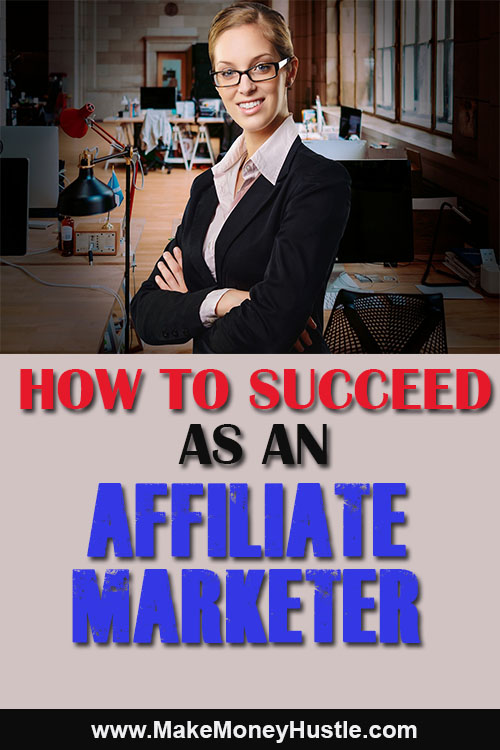 So you are curious about affiliate marketing? Do you want to boost your affiliate sales and make it your main source of income? It's surely possible to boost your affiliate sales. Michelle from Making Sense of Affiliate marketing makes over $100,000 per month in just affiliate sales. So how can you succeed as an affiliate marketer?
When it comes to making a living working from home, or, especially, earning a "passive income", affiliate marketing is one of the best strategy.
It's clear to see what the benefits are. While other businesses require you to be actively engaged, affiliate marketing allows you to create the system for your business, set up the essentials, and carry out maintenance as and when it's convenient for you.
The "money making" part — if you are able to turn it into a lucrative business — happens when someone else makes a purchase. You don't need to be involved at all. This is why affiliate marketing is one of the money making strategy with the possibility of making you money while you're asleep.
If you are thinking of how to be successful at selling other companies' products for a profit, without keeping any stock of your own, and without the need for anything more than a website, this guide is for you.
Find a good niche
The first thing to know is that the the essence of a successful career in affiliate marketing are finding an appropriate niche.
Think about the way that a major company operate in any area, such as the food industry. A grocery store giant will have an immense variety of goods on offer and will sell themselves on that basis, as well as on the convenient location of their stores, their price-saving deals, and so on.
If any home-based entrepreneur decided to use a broad category such as "groceries" as their niche, they would not be able to compete effectively with the major retailers. The exact service they aim to offer will already be catered to, far better, by a large number of immensely wealthy companies, all with physical and web presences.
However, what if there's one special item which a few of the major retailers stock in their shops. They do not commit much time or energy to as well. A specialized drink like Kombucha, for example?
As an affiliate marketer, you should dedicate yourself completely to exactly this kind of niche area, and aggregate all of the major retailer's supplies of that product on your site.
You are focusing on a small area where the major companies would not consider it cost-effective to dedicate much time and attention. You'll also be creating a comprehensive shopping resource for a rare product, and therefore making it worthwhile for the public to use your site.
Of course, it's not quite as easy. To find an ideal niche you need to make sure that (a) it hasn't been used up by any other affiliate marketer (b) it's sufficiently popular with the public that you can turn a profit on it (c) you'll be able to effectively market for it (d) the price margins and commissions on offer is sufficient for you to make a profit.
You'll also want to focus on services or goods you can effectively source from multiple places. "Kombucha" may be a good niche, but "Babcock Partners Injury Lawyers" won't be — as it will anchor you to advertising services for one solitary company.
Always remember that the entire affiliate marketing strategy can be boiled down to finding the right niches.
Set up a professional website
As an affiliate marketer, your entire set up is going to be based online. Therefore it's absolutely essential that your website should be professional and reliable. You do not have the image that the major companies will have. It all depends on your ability to put your customers' minds at ease and to raise their trust in you, with a professional web presence.
Include information about yourself. Have the website professionally designed if you can't rely on your own effort? Include software on the site to try and gather customer analytics and reviews.
Good testimonials from happy buyers will greatly improve your image among other would-be shoppers. Sign up for any "safe business" groups and guarantees that seem appropriate, to vouch for your ethical practices.
Create a site blog focused on your niche
Many potential affiliate marketers focus too much on the idea of "passive income" — so much so that they treat their affiliate marketing business as a low-effort weekend scheme and hobby from the start.
Realize that, while it is possible to make a passive income from a home business, it's going to take some real work to get to that point.
Both for SEO purposes and to appeal to customers, you'll need to position yourself as an expert in your niche area you are focusing on. A key part of this will involve setting up a blog, attached to your affiliate store, and publishing regular, contents on the topic.
Sign up for good affiliate programs
Many companies have affiliate programs, but not all affiliate programs are the same. There will be marked differences in the commission percentage paid by different companies. It may be worthwhile for you to sign up to certain affiliate programs but not others — especially if products from the "low-yield" programs have the potential to distract buyers from products associated with more lucrative programs.
There's no simple, easy way to get around this. You'll need to take the time evaluating different affiliate marketing platforms, and schemes, and carefully select the ones which seem worth your while.
Use the right software to set up your online store
Once you've signed up to affiliate programs via a website such as Awin, you're going to need to actually set up your digital storefront. There are many different tools available for doing this yourself, though if in doubt, consult a professional web designer.
The crucial thing about setting up your affiliate site and data-stream is making it appealing and accessible to the customer. Are the products listed and categorize in an in an orderly manner? Is there a search function? Is your site optimized for use with mobile devices?
Any obstacle that causes a prospect to experience so much as a moment of stress, may well be sufficient to lose you a sale. Do whatever you can to prevent that from happening.