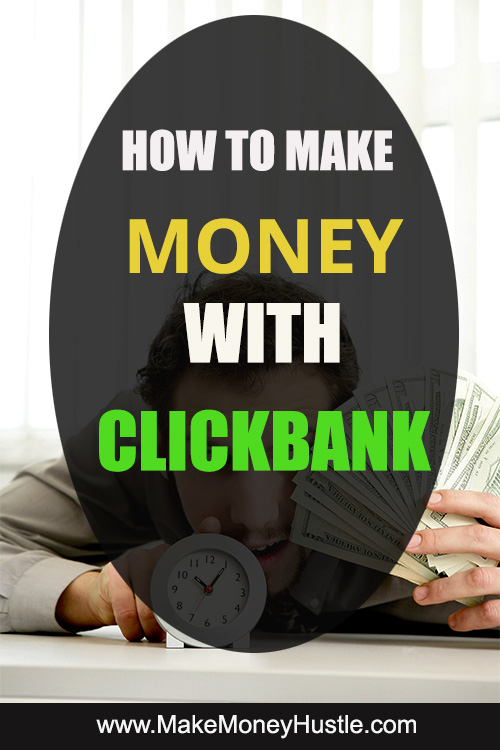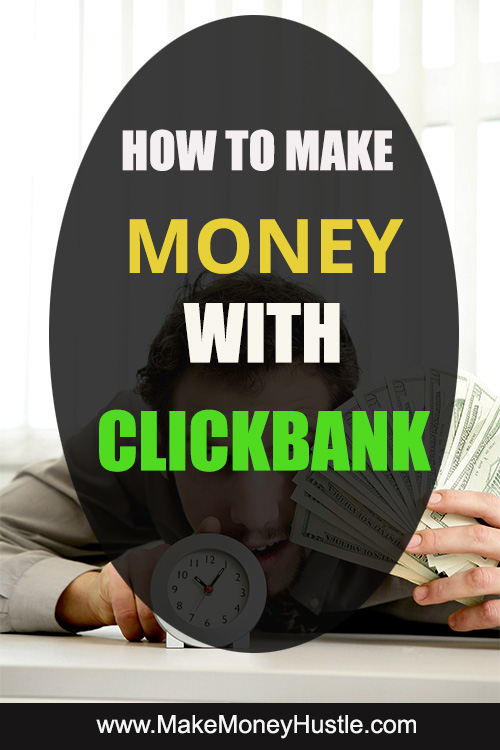 What Is Affiliate Marketing?
Affiliate marketing is all about promoting other people's products to attract a sale and earning a commission when the product is sold.
So if you promote an eBook which belongs to someone else and you are an affiliate of that eBook, when someone purchased through your link, you may get a 50% commission from the sale of the product.
The commission rate depends on the owner of the product and the types of products. Digital products like ebooks and software carry much higher commissions. Some as high as 75%.
There are many affiliate network that promote affiliate marketing but in this post I will focus on ClickBank.
What Is ClickBank?
Clickbank is an affiliate network that host many affiliate products. You need to sign up for free. Then you'll be provided with your user ID. Once you register, you can select the products to promote.
There are many different ways you can promote these products. This article will guide you step by step on the various ways. Then you decide which is best for you.
There are 3 things you need to pay attention to:
1. You need a place to promote the product. This will be your website.
2. You need to source for a product which is popular and have huge potential with high conversion.
3. You also need lot of people to see the product you are promoting in order to generate sales. This is your website traffic.
This guide will cover all of that so let's get started.
The Guide To Making Money With ClickBank Affiliate Program
Choosing A Niche
When starting ClickBank affiliate marketing, the first thing you need to think about is the niche you would like to promote in.
Your niche can be in any topics and to assist you to decide, here are four guidelines:
Choose three topics and decide which one you enjoy the most and you would be happy to build your business around.
Can the product genuinely help people in that niche? If you can then consider which sub-niche area would be the most lucrative.
Which subject area will be long term. You want to choose a subject that is evergreen. Evergreen means that you can promote the topic all year round without it losing any relevance. Seasonal items are not evergreen.
Do you think you can connect to the desires of people and answer to their pain points when thinking about the subject?
If you have found a niche, you can decide later to change it. You can always choose another subject area according on the response that you get.
Have you thought about a subject? Great. Let's move on.
Create A ClickBank Account
Create a free account with ClickBank here.
https://clickbank.com
Don't worry, it's free!
You will be required to enter your Personal Information, Banking Information and Account Information.
You will have to choose a clickbank ID. If it is already taken, try another one. Make a note of this because this is important when you want to get your affiliate link for the products you want to promote.
If you already have an account with ClickBank then you can move on.
ClickBank does not support some countries so if you are unable to create an account, you will be notified once you have entered your country.
Now that you have created your account and you have chosen your niche you can select a product from the categories that are available on ClickBank.
To do this log into your account and select Marketplace from the menu at the top.
You will then be taken to a page where on the left you will see the categories you can choose from.
There are many categories that the clickbank affiliate can choose from to make money with clickbank
You can also go through Clickbank's own guidelines "How To Find Products To Promote". This will help you through the process as well.
Do check out their Knowledge Base if you are new to affiliate marketing and need more resources to study to help you start.
From the Categories select your niche subject area. For the purpose of this post I will select the Health And Fitness niche.
ClickBank Subcategories
ClickBank also has sub categories to assist you to get very specific about your niche.
So if you select Health And Fitness, make sure to choose the sub category that best represents the sub niche you would like to build your business in.
When selecting a niche, do not choose a broad niche. This is because there is so much competition in the marketplace that you need to stand out.
Although there is a lot of competition it does not mean that you cannot find your place and be successful with it.
It is important to drill down the niche to a sub niche where there is still a lot of demand but not so competitive.
To find a sub niches you can go to Google and see what people are searching for.
Using the Health And Fitness example I have typed a few keywords in Google to start.
You will see that Google will give you various different sub categories which represents what people are searching for the most. You can then add these subcategories to your list and choose one.
Next, open the Google Keyword Planner tool which will help you see how many searches are there for the sub niche category and how competitive it is.
To use the Google Keyword Planner tool, you must have a Google account.
Once you have logged in select Search for new keywords using a phrase, website or category.
Put in each sub niche you have found for your category into the box Enter your product or service and wait for the keyword results.
The result will tell you the number of searches and whether the keyword is competitive. What you are looking for is one with low competition and a decent amount of search.
I would look for keywords with searches of more than 100. Of course 1000 would be better, but it should not be competitive. Based on this finding, I'll look for relevant products on clickbank.
If you are not able to find a suitable product on clickbank that meets your criteria, I'll go after another niche. Be prepared to be flexible. Do not fall in love with any niche!
Remember, when you are doing affiliate marketing, it is not about what you like but what the market needs.So it's not about you!
It is not about your passion, but what the market wants. When you do this, you'll make more money and get less frustration.
Choosing A Product
When choosing a product from ClickBank there are some important metrics to look at on the product menu to help you find those products that sell well.
Clickbank product menu is to help clickbank affiliates decide on the best product to choose.
Pay attention to the gravity score, the avg %/sale and the avg rebill total.
ClickBank's gravity score reveals how popular a product is among marketers. The higher the gravity score, the more likely the product converts well into sales. This shows that the affiliates are making money promoting the product.
It is advisable to look for products where the gravity score is between 50 and 100. However, a very high gravity score such as that over 100 means that the product converts very well but the competition is also very high.
A gravity score of between 50 and 100 is recommended.
The Avg%/Sale
This metric tells you how much you will be paid if the product is sold. As an example, if the selling price is $30.00 and the average percentage that you may receive is 75% of the selling price which is $22.50.
It is up to each individual to decide if this is a good commission for you.
Personally when I am promoting any product I will choose products which have a high commission rate. Where my commission is $20.00 or more.
Avg Rebill Total
The average rebill total tells you if the product is subscription based which means that the purchase is on a monthly recurring purchase.
Products which have an average rebill total is great for passive income.You only need to do the work once by securing the sale, then the income for that sale will continue without you doing any additional work.
That's cool right?
So applying the metrics above you will be able to select a product that you are happy with.
In conclusion, Affiliate marketing is one of the best way for beginners to start making money. The idea is simple but you have to keep on learning and taking action.
You may not earn anything in the beginning. But when you start making commission, even a small amount, it will give you confidence that it works. All you need to do is repeat the process – rinse and repeat.
All the best wishes.