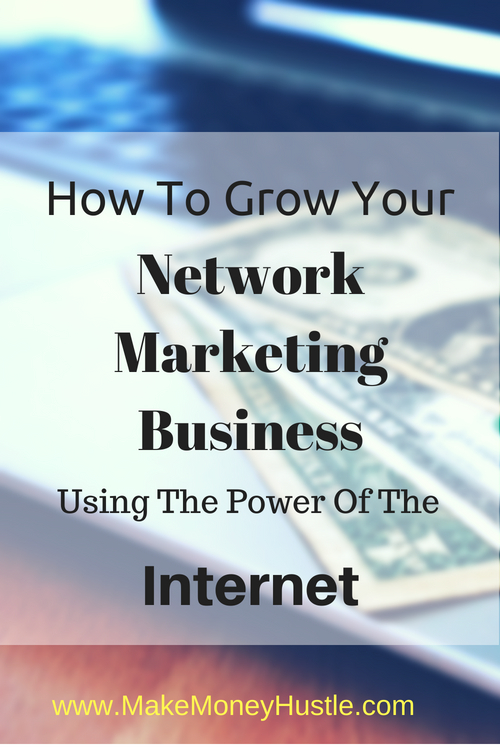 Many Network marketing leaders say that the key to success in network marketing, is attending events. There is one life changing event that I attended recently that can be a game changer for the network marketing industry.
A dangerous proposition you may say, is spending a week in Vegas.
All the entertainment is very distracting. As they say ' what happens in Vegas, stays in Vegas'.
However, in this particular event, 'discipline is the main theme.
Oh, I did have a few drinks, but that's pretty normal for me.
Yes I also skip out on a few business meetings.
Apart from that, I had a purpose for being there. I was eager to learn some network marketing strategies and to network with people with similar interest.
There were numerous network marketing superstars who would be speaking in front of 8,000 excited people at the main event. I was really looking forward to it!
Okay, last year, I also attended a similar event for top network marketing leaders.
So I was excited to once again, be at this exclusive event.
There is one big reason for this excitement.
If you want to be truly successful, you need to find a way to be involved in a seven figure conversation!
There is so much I would like to share. But for now I like to focus on the most important thing that was shared and discussed in Vegas the whole week. Network marketing leaders agree that 'Internet Recruiting Works'.
Friends of mine, who have generated tens of millions of dollars in network marketing, finally agreed that using 'Internet marketng & recruitment can work'.
It is really a smart and effective strategy today!
It is not just about prospecting via social media, but even promotion and marketing.
'Internet marketing' involves using attraction marketing, advertising on Social medias, Facebook fanpages and groups, video blogging, email marketing to name a few.
It surprised me that many leaders had the belief that the Internet was a distraction. The truth is that today, many top earners are building their business with the use of the Internet.
Top leaders are now using 'Attraction Marketing'. This involves attracting people to you because of the way you brand yourself. People follow and buy form people they know, like and trust!
It has been proven that using the internet is a great way to build your Network marketing business. However, it is sad that many leaders still think that the internet is a 'distraction'.
But being in that room with about 200 top earners was a game changer. Many of these top earners had built their organizations partly or entirely using the internet.They shared various Internet strategies that can be done using the internet.
I must say that I paid special attention to those speakers when they shared. I think that all the other participants felt the same.
Therefore I am going to share with you the top 3 Internet strategies that are used to build a network marketing business effectively.
Strategy #1: Social Media Prospecting
This strategy will seem familiar as it is prospecting like the traditional way but with an online flavor.
It is prospecting using the internet via social media.
This is the process that many top earners in Network marketing teaches to their team, especially when they run out of warm prospects.
1) SEARCH – Use Facebook Graph Search to find 'friends of friends' who live locally to start with.
Here are the reasons:
(a) Facebook allows you to directly message 'friends of friends' so that your message goes into their main inbox, instead of the "Other" inbox, which most people don't even know exists.
(b) Initially you start with local, because it will allow you to meet face to face with them to form a better personal connection. It is important to meet since you have no prior relationship with them.
2) QUALIFY – You need to study their profile and identify key interests that may be similar with yours. Take a look at their profile picture and find out their interest and what is their personality.So are they suitable candidates?
Remember, you are prospecting, but are also qualifying them.
As an example if they are interested in Robert Kiyosaki, it indicates that they may be interested in entreprenuership and looking for diversified income streams.
3) MESSAGE – Then you create your messages to them accordingly, which follow standard prospecting approach.
So your messages will be tailored to each different person.
You need to ask relevant questions to get to know them better. You are merely trying to find out if they may be suitable for your business.
The whole idea is to provide value to your prospects.
4) BOOK – If they show interest in what you do, book an appointment with them if they are local, or get them on the phone if they are not local.
If you meet them, get your upline leader to assist. Follow whatever system that is in place.
Accordingly the positive response rate is 30%.
If they do not respond, you need to follow up 4-5 days later. It can be a short message to find out if they received the previous message. It is possible that they did not receive the message or did not see it. They may be in the middle of something and forgot to answer back.
If they still do not respond, you need to assume that they are not interested and just move on!
Strategy #2: The 'Mouse Trap' Method
This is a simple strategy. It is a matter of posting something interesting like, 'I am looking for 5 people to work with to generate serious income from the Internet'. Then wait for people to express interest via their comments or private message.
On top of that, to boost results, you can add a CALL TO ACTION to message you, if they want more information.
I've seen people use this strategy with great success.
It is crucial to use the curosity approach. On your page do not mention anything about your company or products. Do not post pictures of your products or company events. You want them to be curious about what you do and eventually ask you about it. This show their interest as they now trust you at this stage.
Once they show an interest, you follow whatever process you've been taught for closing people.
Strategy #3: 'Attraction Marketing'
I believe that 2015 was the year when Internet marketing was accepted and widely used by many network marketers.
Countless of network marketers stood up at events and admitted that they build their business by using the internet.
Many types of businesses are now turning to the internet to promote and market their products and services. So I do not see any reason why we cannot use the same strategies for network marketing. After all in network marketing
and other businesses, we need leads and prospects everyday.
There are proven ways to build online and you can learn more about it .
Like anything else in business, it will take work and study.
You need to improve your skill set by moving into the 21st century. So are you ready to change and prepare for the journey?
I look forward to working with you.