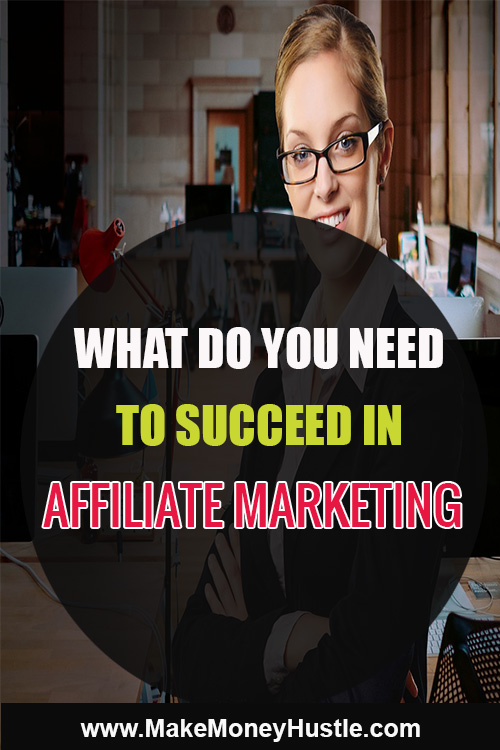 If you are looking for the best way to make money Online, than Affiliate marketing is one of the best choice. Affiliate marketing is all about promoting other peoples' products or services and getting paid a commission when someone purchase from your affiliate link.
Here are some advantages:
1. You do not need to have your own products
2. You do not need to do all the product support
3. You can earn commission as high as 75% depending on the types of products
Affiliate marketing can be a great way to earn extra income, but it is not as easy as what many gurus are preaching. You need to know what you are doing and you need to have some degree of technical knowledge.
Here are some of the things that you need to take into account.
1. First and foremost you need to decide on the niche that you are interested to take part in. This could be health and wellness, weigh loss, make money online, etc. Choose one that you are passionate about and have some degree of knowledge.
2. You need to look for an affiliate network to join. There are many out there on the Internet but here are a few recommendations:
(a) Amazon
(b) Clickbank
(c) JVZoo
These are free to register. Once you register you need to source for the products you wish to promote.There will be information available such as the price of the products, the rate of commission, and other details. After you choose the product you can get the affiliate link to promote the product.
3. You need to cloak and track your link. This is important as to ensure that you commissions are not stolen and to learn about the click through and conversion rate. There are some paid service available but here are some free ones:
(a) Bitly : https://bit.ly
(b) Tiny url : https://tinyurl.com
(c) If you are using a wordpress blog, you can use Pretty Link.
4. You need to create a squeeze page. Rather than sending the visitors directly to the sales page, you should first send the visitors to your squeeze page. Offer a lead magnet (some thing for free) in order to capture their name and email address. Then redirect them to the sales page with your affiliate link.
When you do this you'll be able to build your own list. This will enable you to promote to them later.
In this article I will not show you how to create a squeeze page but you can check out mine here:
https://viralquiz.xyz/internethack
5. The most important thing is to drive traffic to your squeeze page. There are free and paid methods. Here are a few for your consideration…
(a) FREE
– put your link as your email signature.
– post to facebook groups. However, you should not SPAM but first provide value by engaging in the group.
– Post to forums in your niche. Also first you need to provide value by engaging with the members.
(b) PAID
– One of the fastest was is to use Solo Ads. You can purchase a solo ad from a ad vendor for a price. The vendor will then arrange to send you ad to their list. You normally will have to pay based on clicks. You can make a search on Google for these solo ad vendors.
– Facebook Ads. You can purchase ads from facebook. You can target the specific audience and the facebook data base is substantial. However, the disadvantages are:
(i) it can be expensive especially if you are new to this platform
(ii) you need to have knowledge about the best way to advertise.
(iii) Facebook is rather strict as they can shut down your ad account if you do not follow their advertising policies.
Okay, these are the things that you need to know to have success in Affiliate marketing. Remember that it does take time and you have to be persistent. Once you get the hang of it, you can earn a good income using Affiliate marketing.